I've used the free version of Ipswitch WS_FTP LE for several years to transfer files from my home computer to my web site. It easily and quickly uploaded html pages, images, and videos, providing a side-by-side view of the files at home and on the web server and making the transfer between them simple.
But the company has "retired" the free version and requires users to purchase their professional version for $49.95. That's a reasonable investment for businesses. For personal use, less so. So I looked around for a free FTP file transfer program and decided on FileZilla. I downloaded, installed, and began using it today.
The verdict: I like it. It has all the features I used in FTP LE, including
• Side by side file views by directory
• Status window to show the current and past transfers
• Easy navigation among directories on home computer and web server
• Bookmarks to instantly jump to frequently used directories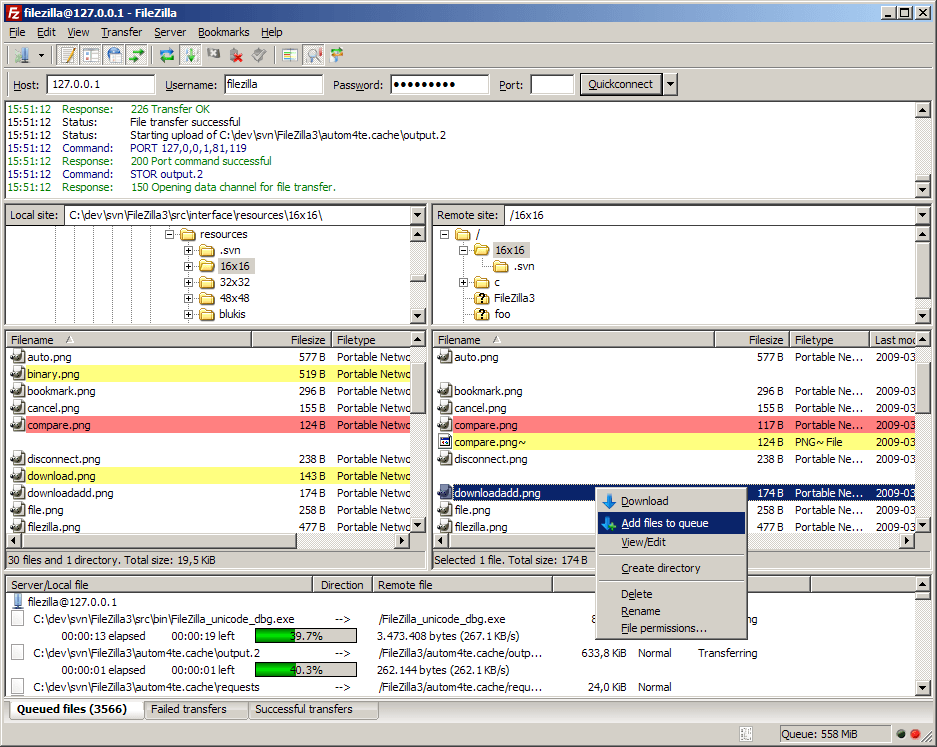 The program gets a 4-½ star editor review on CNET and a four star average user rating. So far I would rate it a five.
Caveat: Some reviewers complain of malware being installed along with the program. I downloaded my version from the FileZilla site and had no malware problem. However, I don't recommend downloading from a third-party site, which could bundle malware along with the program.