Our genealogy web site is the perfect intersection of some of my life-long interests.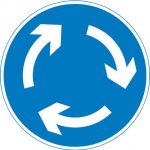 Actually, it's more like a roundabout, where many interests — web design, database management, programming, photography, history, writing — come together and swirl around like cars in a traffic circle.
Two of the newer features on the site, Icarus and Daedalus, illustrate the point.
Historians work with a lot of documents, and family historians work with a lot of pictures. There's a need to organize, index, and retrieve information from these sources to construct an historical narrative.
So I began to think of ways to make it easy to retrieve ancestral information from the documents and photos I'd put on our site. I started by uploading images into a 'shoebox' — an alphabetical listing of file names that could be individually clicked on to open a file image. It's crude and it isn't indexed or easily searchable but it was a start.
However, when I was in college I worked at the university library and I discovered there was an inner librarian in me. So stuffing things in a shoebox didn't cut the mustard, and I gave some thought to how I could better catalog and index the information.
Thus began ICARUS and DAEDALUS, the Image Catalog And Retrieval User System and the Document And Evidential Data Archive and Look Up System. The names are nods to an interest in Greek history instilled by Wayne State professor Dr. Finley Hooper and to years of government service which teach, if nothing else, that any program name can be turned into a catchy acronym.
Coming up with the program names was the easy part. Much harder was thinking through the requirements and design of a database that would hold the information: what data to extract from the image and document files (people's names, dates, locations, etc.), how to store the information, how to design forms to capture, query, and output the information, and so on. That challenge was similar to some work I did as a financial analyst, designing databases to allocate, transmit, and track resources. So the database design part was a bit like déjà vu all over again.
Web-based databases are a slightly different challenge. The web, in fact, is a different universe with languages of its own. To display internet pages you've got to speak in tongues:  HTML, CSS, PHP, and MySQL. Speaking in tongues didn't draw on any religious curiosity — too bad, as it would have made another nice intersection. But programming languages drew on an inner nerd, that part of me that was fascinated by how computers work and how they change the nature of work. That curiosity began when I started at the Army's Tank-Automotive research lab in 1979 and was introduced to remote terminals and electronic spreadsheets, and later as I began writing macros for spreadsheets and databases.
Genealogists know the importance of documenting their sources, a lesson that sometimes comes at great pain if learned late in the process, causing much work to be reconstructed. Sourcing the images in the ICARUS and DAEDALUS databases is one of the features that's included in the program. That drew again on my inner librarian and my genealogy experiences.
And lastly, displaying the query and result pages attractively (I hope) on the site drew on years as a printer at the Detroit News and an apprenticeship through the Detroit Typographical Union in which were imprinted the importance of  graphic design and typography.
So here we are, on an island in the middle of a traffic circle where Greek History, Genealogy, Library Science, Programming, Database Design, and Typography intersect to produce a means of searching and viewing pictures and documents. You're invited to try the still evolving ICARUS and DAEDALUS programs on our family history site, but look to the left and the right before stepping into the roundabout. And let me know what you think.