Two new features on our family history website — ICARUS and DAEDALUS, the Image Catalog And Retrieval User System and the Document And Evidential Data Archive and Look Up System — allow searching and retrieval of pictures and documents related to our ancestors. Typing a name in a search box retrieves a list of related images sorted in chronological order. Clicking on one of the image names retrieves the selected image along with notes on its source.
Some of the pics and docs are not available elsewhere on the internet.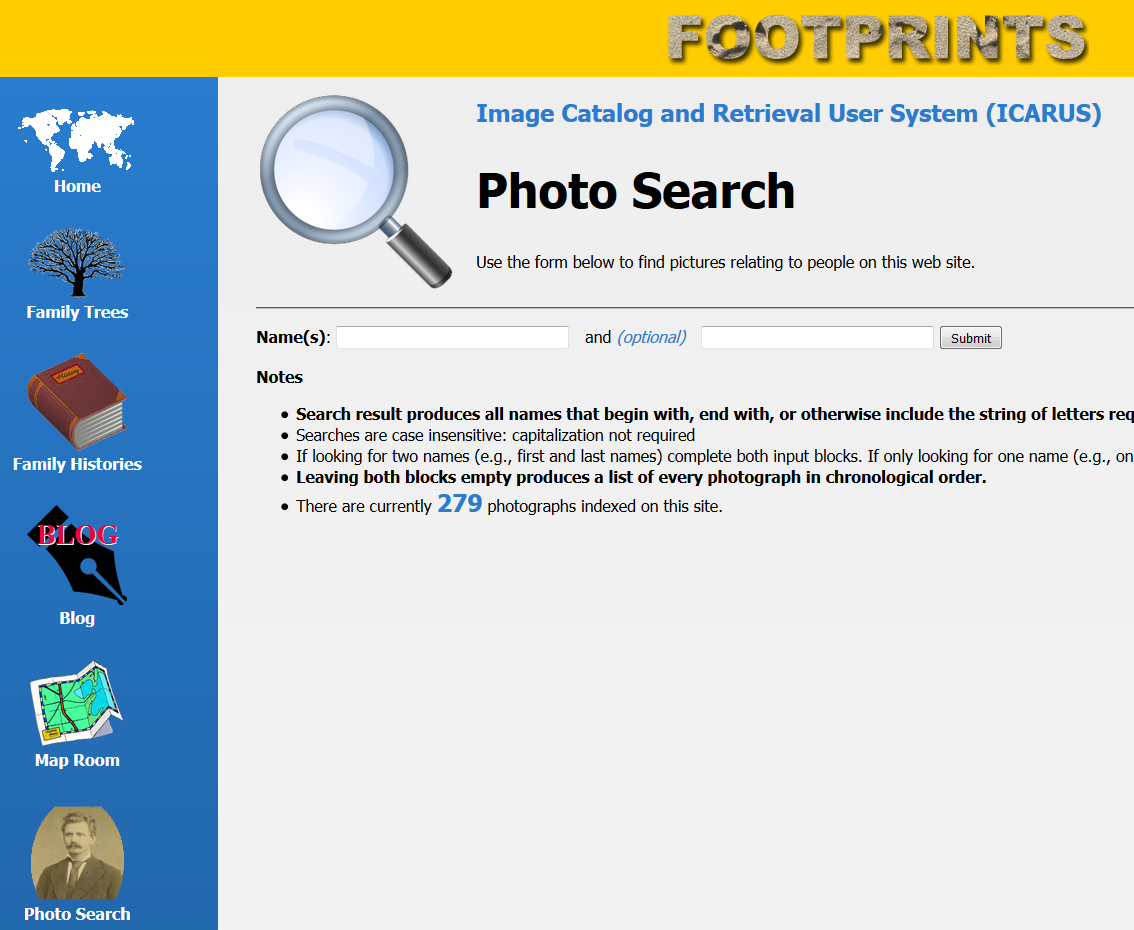 You're invited to try ICARUS and DAEDALUS on our family history site. We still have a ways to go to fully populate the databases but will be working on them over the coming months. If you have any suggestions or observations please let me know what you think in the comments below.