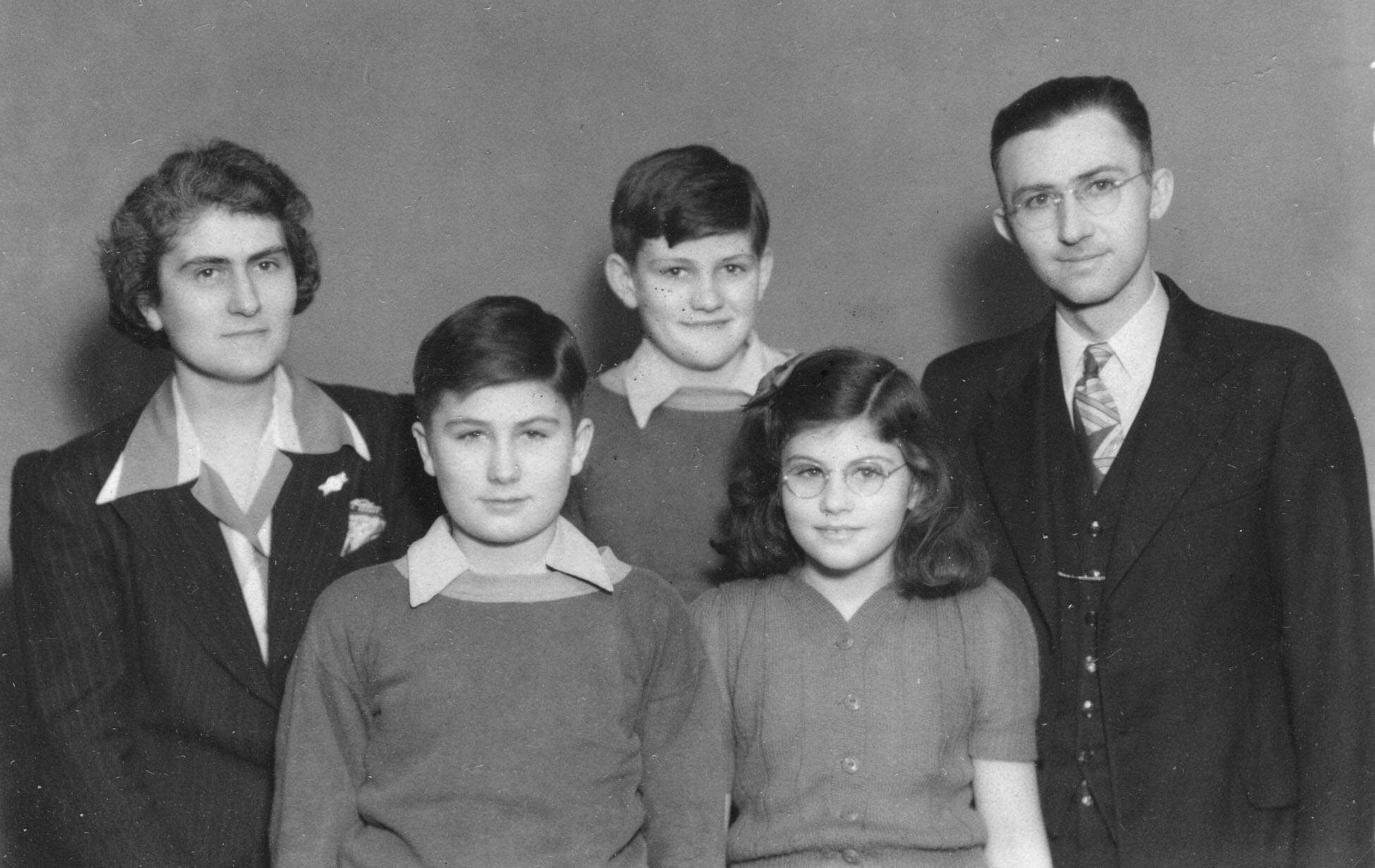 Florence (nee Brown), James, John, Emily, and Lyle Bartlett
Florence (nee Brown) Bartlett's Albums
Florence documented her family through photographs, scrapbooks, and newspaper clippings. She created a number of albums which can be browsed below.
Click on a link below to open a new window with a photo album.
Turn the pages of the album by holding the mouse over either the right or left sides of the album. Alternatively, clicking on a round button below the album will advance to that page. Some of the pages have notes on the back. Notes in italic are mine.
When done, close the window tab to return to this page.
Higher quality images of individual photographs or articles can be sent by email or disc upon request.
This Was Her Life

This Is Your Life

An album of Florence's life prepared by a friend of hers. Includes photos from her youth and married life.

Newspaper Scrapbooks

Clippings 1

Newspaper clippings: 1906-1947.
Articles on John Brown's career as Owosso councilman, his father's obituary, family wedding and birth articles, and birth announcement cards for John and James Bartlett are included.

Clippings 2

Newspaper clippings: 1948-1976.
Articles on long careers of John and Howard Brown, fatal accident of Marjorie Cervenka, obituaries of Lyle Bartlett and Sadie Brown are included.

Photo Albums

Photos 1

Photographs from circa 1900 to 1929.

Photos 2

Photographs from circa 1929 to 1947.

Photos 3

Photographs from circa 1948 to 1952.

Photos 4

Photographs from circa 1952 to circa 1970.

Loose photos

Photographs not pasted into albums covering the period from 1948 to 1990.

Eastern Star Scrapbooks

Scrapbook 1

Scrapbook of Florence's social activity as a member, chaplain, publicity chair, and conductress of the Order of the Eastern Star from 1949 to 1956. It's fun to play "Where's Florence?" in the group shots, but rather easy to pick her out — she's the one who never smiles.

Scrapbook 2

Scrapbook of Florence's time as the worshipful matron of the Eastern Star chapter in Owosso in 1956 and her continuing membership in later years, as well as her son Jim's installation as worshipful master of the Masonic Lodge in Alpena, Michigan, in 1981.